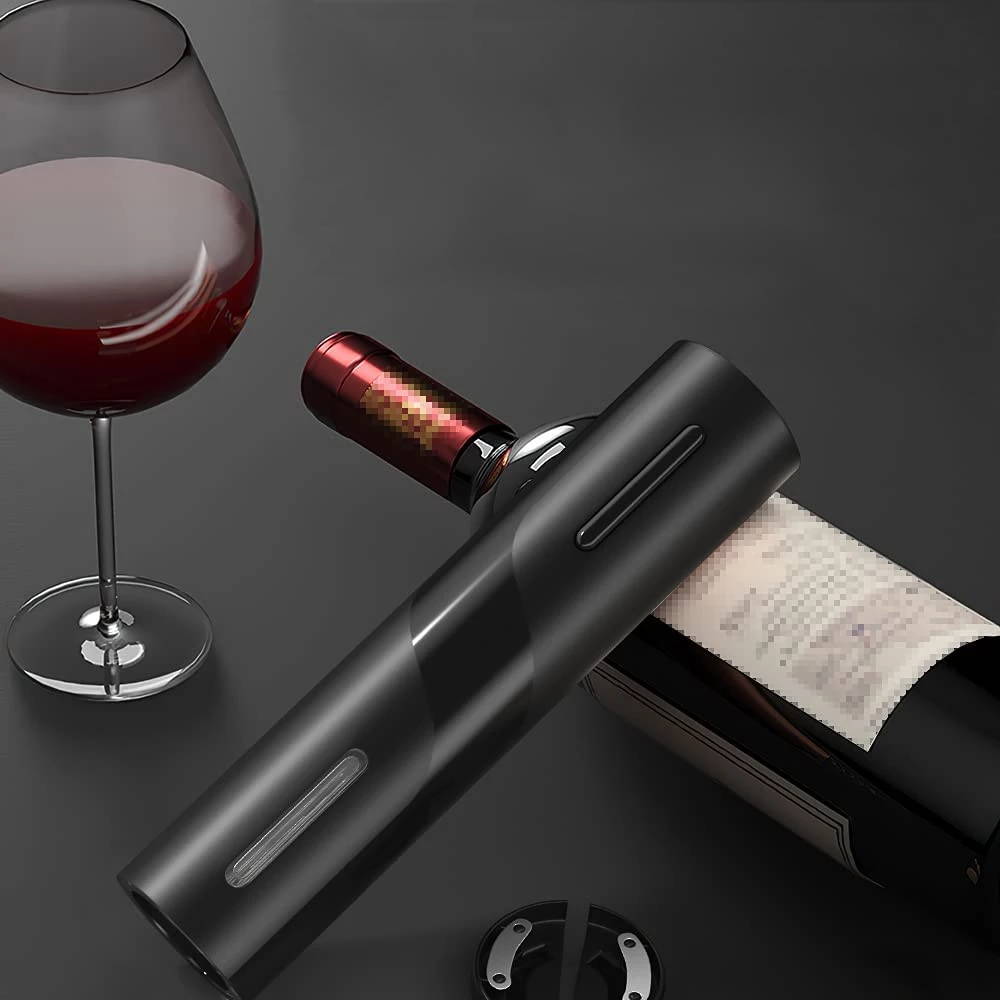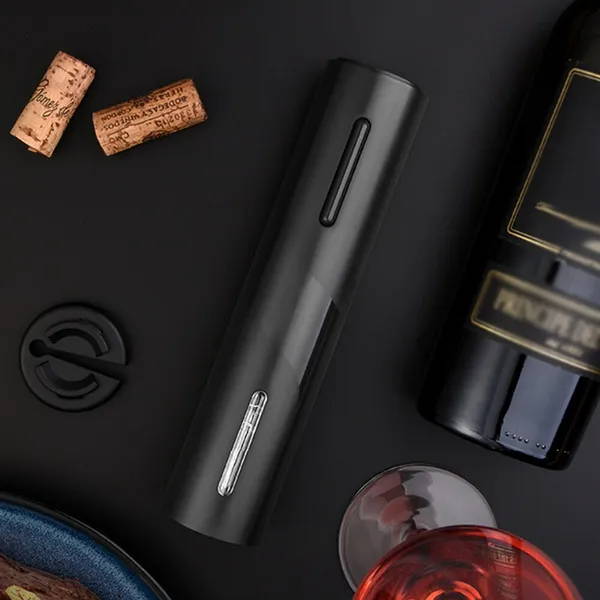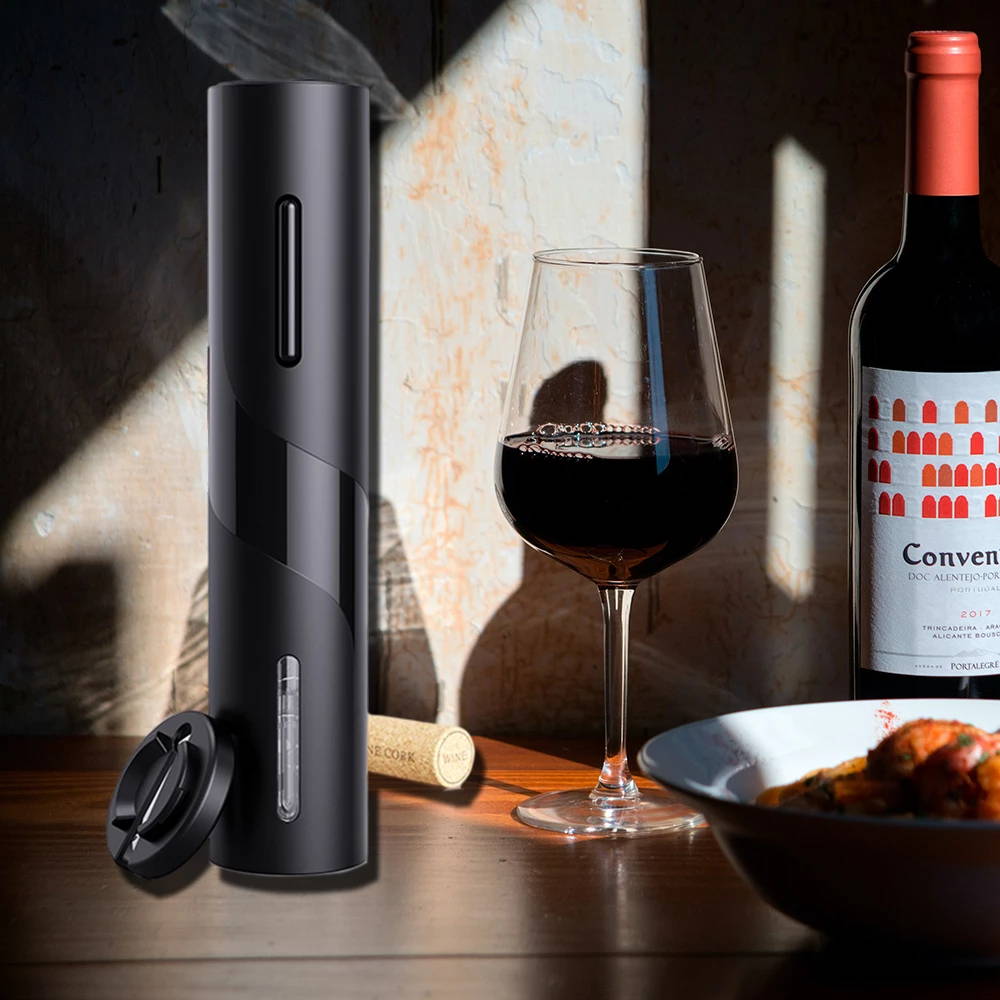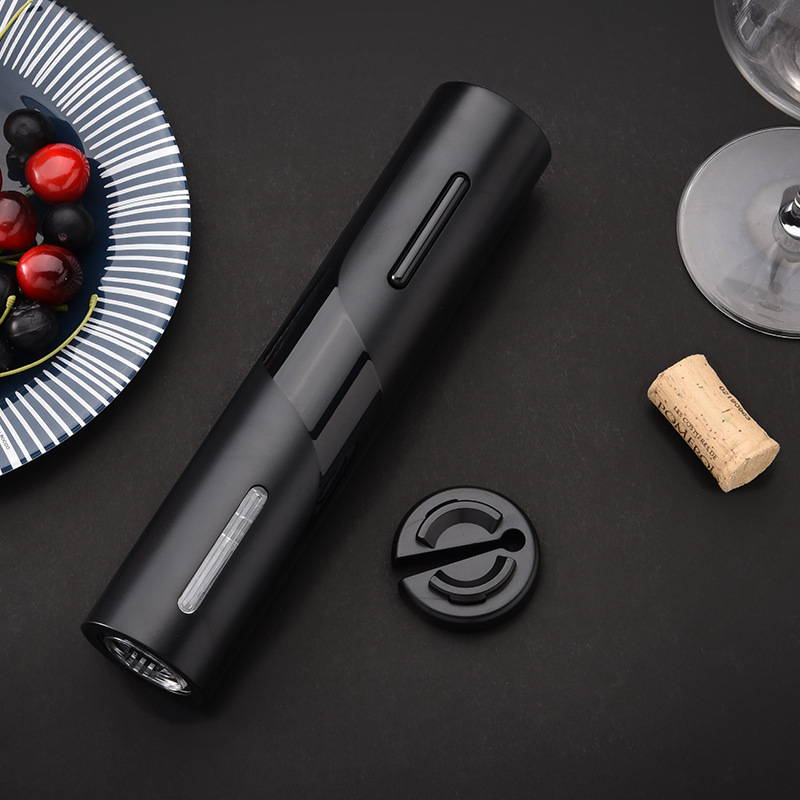 Opening a bottle of wine has never been so easy!
A quick twist ofthe wrist and a simple push of a button are all it takes to open anybottle of wine within seconds. No broken corks, no crumbs in thewine, and no risk of injury.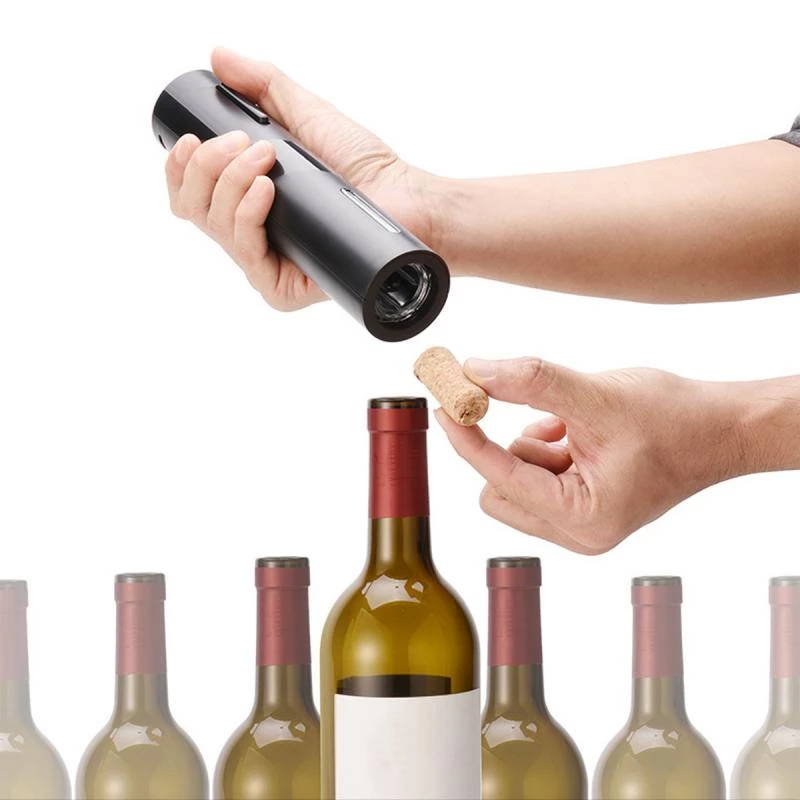 The perfect gift for every wine lover!
Ourelectric wine bottle opener is stylish and delightfully easy to use.Whether it's for a wedding, birthday, or company anniversary, it'sthe perfect gift for every wine lover.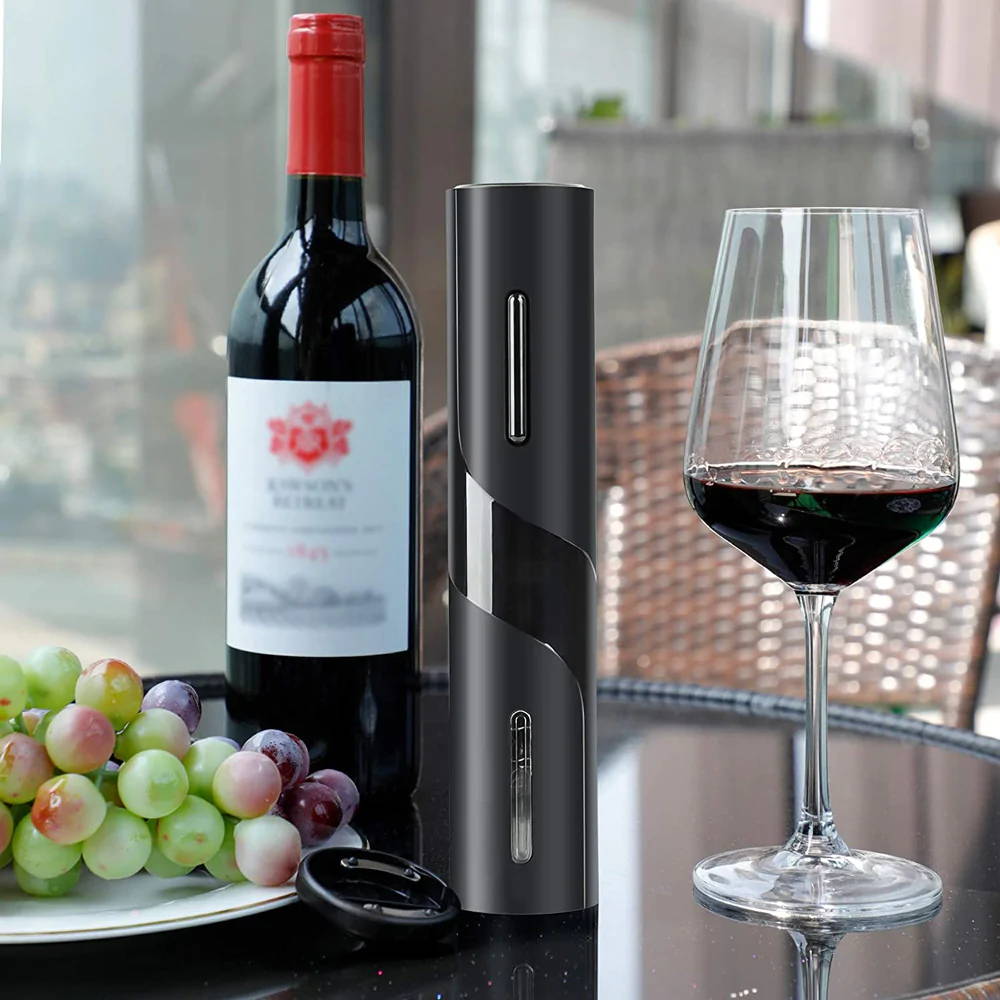 Gotany upcoming events?

Whetheryou're planning a house party, birthday, Christmas celebration, orjust a romantic evening in for two, our electric corkscrew uncorksperfectly every time, without effort, and in just a few seconds. It'sthe perfect helper for any event!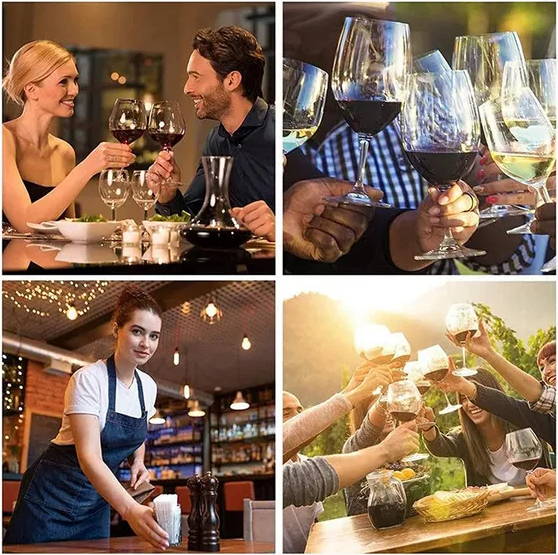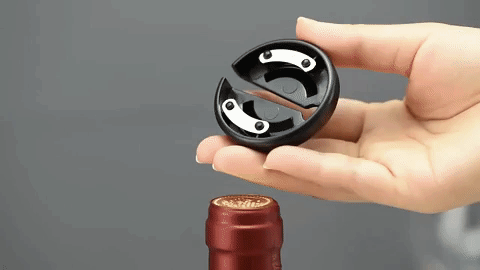 2. Press the extract button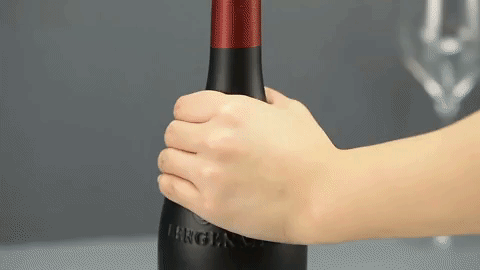 3. Press the release button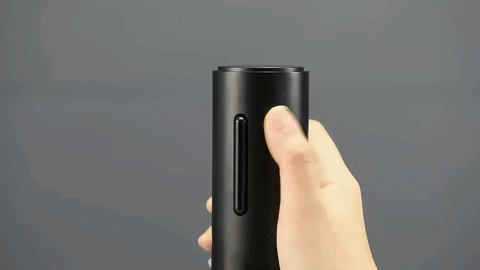 Howmany bottles can I open on a single charge?
Youcan open up to 100 bottles on a single full charge.
Wherecan I charge my wine opener?
Youcan charge your wine opener anywhere that has a USB input.
Whatmaterial is the wine opener made of, and what are the measurements?
Thecorkscrew is made of ABS. The height of the corkscrew opener is 9.05inches, and the width is 1.96 inches. Check the productspecifications for further details!
Can I return the product if I don't like it?
Yes,you can! We offer 30-day free returns worldwide!
Whatis the scope of delivery?
Deliveryscope largely depends on the variant you choose. It's best tochoose a variant you'd like to buy from the dropdown menu next tothe product pictures. After choosing the right variant, you can viewthe associated picture to see everything that's included.Important: If you choose the battery-powered variant, batteries arenot included.
Whatpayment methods are available?
Youcan pay with Credit Card, PayPal, Google Gay, Apple Pay, or Shop Pay.
Is the opener suitable for every bottle of wine?
The opener is suitable for all common wine bottles, but not for sparkling wine or champagne!
Ourwine bottle opener is made from durable, high-quality ABS and fitscomfortably in your hand, thanks to the ergonomic design. Itopens all common wine bottles effortlessly within seconds.
Voltage: 6V
Material: ABS, acrylic glass, silicone
Wattage: 5W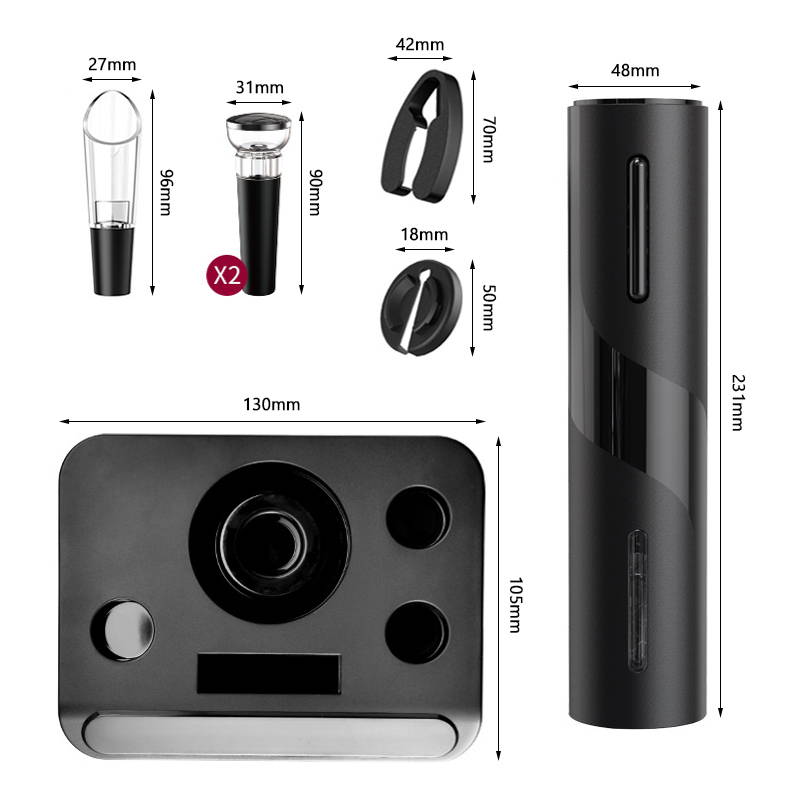 Scope of delivery:

Battery: Electric Wine Opener, Foil Cutter (batteries not included)
Battery Pro: Electric Wine Opener, Foil Cutter, Wine Stopper, 2x vacuum pump, Storage Base (batteries not included)
Reachargable: Rechargable Electric Wine Opener, Foil Cutter, USB Cable
Rechargable Pro A: Rechargable Electric Wine Opener, Foil Cutter, Wine Stopper, Wine Pourer, USB Cable
Rechargable Pro B: Rechargable Electric Wine Opener, Foil Cutter, Vacuum Pump, Wine Pourer, USB Cable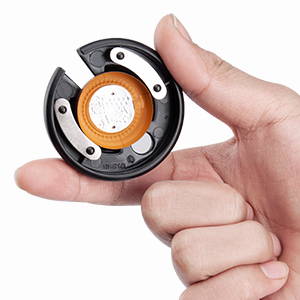 Foil Cutter

Removeswine seals easily with just a few twists
Vacuum Pump

Pumpsair from the wine bottle to keep the wine fresh for up to seven dayslonger and additionally serves to seal the wine. Made fromhigh-quality acrylic and silicone.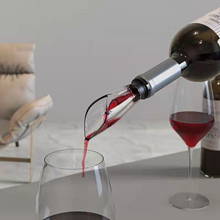 Wine Pourer
Releasesaromas from the wine by oxygenating it while pouring, whichsimultaneously helps prevent splashing.
Wine Stopper

Preservethe wine's taste by pumping out any excess air and creating a tightseal.